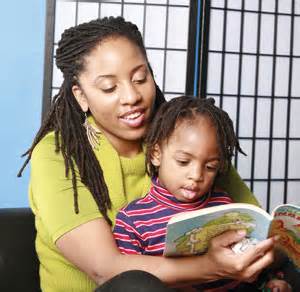 My name is Marci, and I am not only the Development Director at SCF, but a long-time volunteer at Camp Erin-King County. As I prepare for my 10th year as a big buddy at Camp Erin, I reflect on how much I have gained by giving back. My father died when I was 12 and I didn't have a Camp Erin. Each year I go, I am so appreciative of the kids that let me walk with them as they heal and as I continue to heal as well.  Safe Crossing Foundation is always looking for support, come volunteer for us and we will help you heal. Contact info@safecrossingsfoundation.org for more information.
Harriet Hodgson talks about how giving helps us heal in her article below:
Grief Seven Years Later: Healing and Hope
by Harriet Hodgson
*View Harriet's website by clicking here.
Seven years ago my elder daughter died from the injuries she received in a car crash. Accepting her death was hard because three other family members – my father-in-law, brother (and only sibling) and our twin grandchildren's father – also died. Our family suffered four losses within six months. To be honest, I didn't think I would ever be happy again. You may have had the same thought.
Still, hope is available and, slow as it may be, we can grow from grief. Looking back now, I am able to see how multiple losses changed my life. More important, they changed what I do in life. How am I doing today? How are you doing? Seeing the full effects of a loved one's death takes time and we learn as we go along. Here are just some of the things I learned.
Laughter helps us heal. Early in my journey I told my husband that "my sense of humor may save me." This turned out to be true. At first, my laughter was forced and rusty as an old door hinge. As time passed, however, I found more to laugh about. My deceased daughter was as funny as any stand-up comic. Today, when I laugh, I laugh in memory of her and say to myself, "Helen, this one is for you."
Family helps us heal. The members of my extended family rallied to help us. They ran errands, fed us countless meals, and perhaps most important, listened to us. Every grieving person has a story to tell and needs to tell it. Telling our stories and saying our loved ones' names helps to keep them alive in our minds. Family members still encourage us to tell stories about our departed loved ones.
Self-care helps us heal. Again and again, I was advised take care of myself. What did that mean? I realized that I had to identify the best self-care strategies for me, and continuing my writing career is one of them. Always a goal-oriented person, I set new goals – small ones, big ones, and even silly ones. Eating right, getting enough exercise, and a good night's sleep have also helped me survive multiple losses.
Giving helps us heal. I write grief healing books and give many books away. In addition, I give talks about grief recovery and reconciliation. Every time I give a talk I gain more than I give. You may give in many ways, donating to your local hospital in memory of your loved one, making a memory quilt from his or her clothing, or becoming a hospital or nursing home volunteer.
Never give up on hope is the most important thing I learned. Just when life seems darkest, hope appears – a visit from a family member, call from a friend, or help from a stranger. No matter where you are in your grief journey, keep believing in hope. You are worthy of happiness and will heal in time. As time passes, your loved one will become part of you, a soul-mate to remember with love and joy.