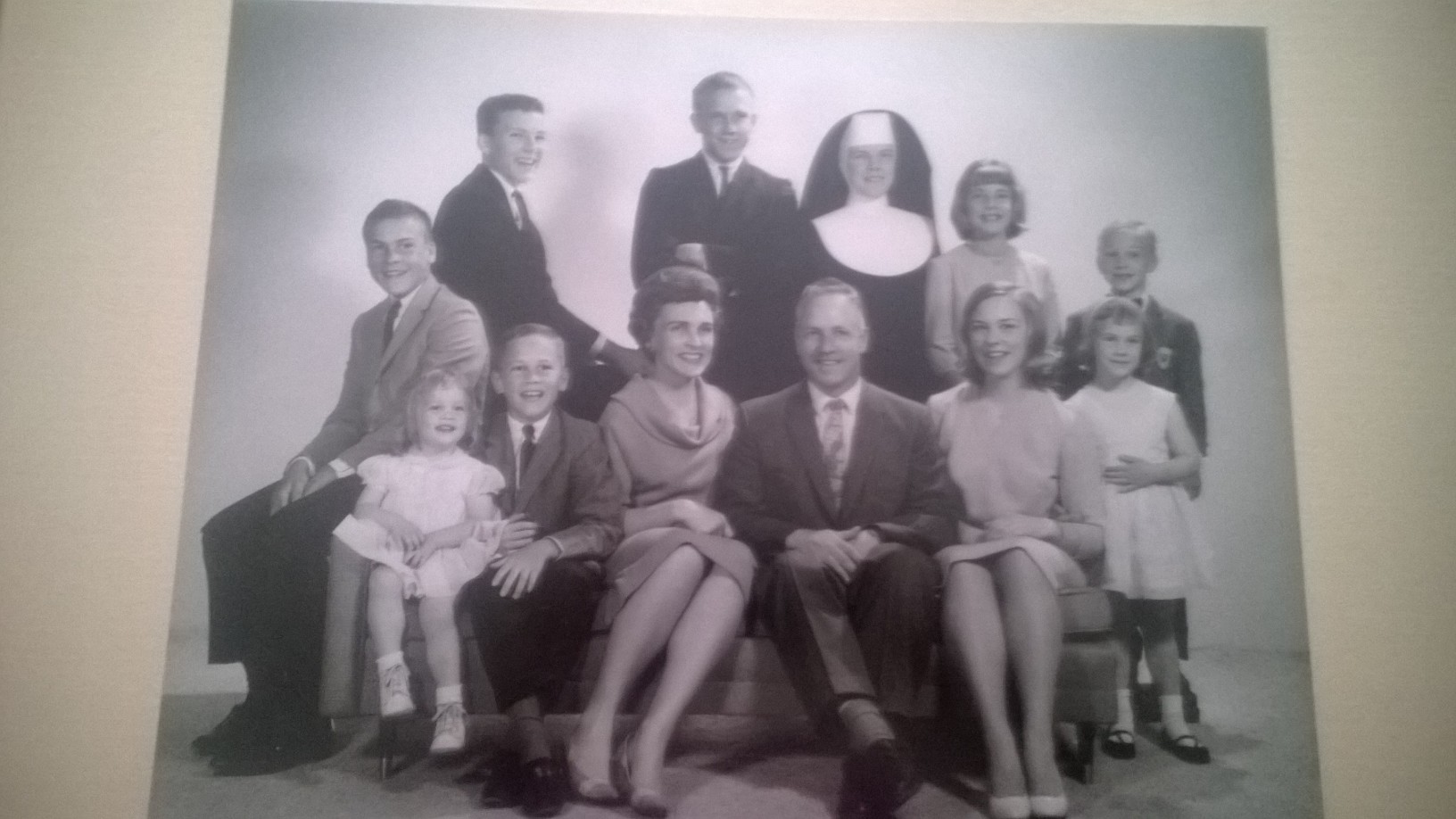 That's me, Marci, the little one in the front left of the photograph, the youngest of 10 children. I am also in charge of fundraising for Safe Crossings Foundation. But more importantly, I lost my father on my 12th birthday, so I am qualified to answer this question.
Let me start by telling you my story….
Given the size of my family, I was always surrounded by lots of people. My 12th birthday was a bit different. As my mom brought the ice cream cake (which was purchased for me to share with my buddies at my birthday party) into the dining room packed with friends and relatives, there was not one dry eye in the room as they all sang happy birthday to me. My father had died that morning, but it was still my birthday.
When I woke up for school that fateful morning, I opened the present that was on my pillow. My mom always gave us a present to wake up to. As I was admiring my new present, my sister came into the room we shared and I said, "Look what mom gave me". My sister replied, "Shut up, dad's dying". I have never felt as alone as I did staring across the hall into my parent's room, as the paramedic rubbed the paddles together and put them on my father's chest. It was all a blur after that.
My mom had plenty to deal with after my father's sudden death. In those days, there was no such thing as Camp Erin or grief support services so we all muddled through. I have been dealing with the effects of losing my dad ever since. I acted out in ways that I am not proud of.
I joined Safe Crossings Foundation over 10 years ago as a volunteer and have been working as the Development Director for a year and half. I know that the programs we support help kids to not feel so alone and that, with help, they don't have to act out. I couldn't be more proud to work with this organization that strives every day to meet the needs of grieving children in our area.
-Marci Servizi