2023 Northwest Conference on Childhood Grief
In response to a call from local providers of children's grief support, Safe Crossings Foundation presents the 9th Annual Northwest Conference on Childhood Grief. As the leader in funding grief support services for children in the Pacific Northwest, Safe Crossings Foundation is hosting a conference that provides continuing professional development credits while building community, sharing ideas and learning together.
This year's two-day conference is designed to support providers such as clinicians, therapists and counselors, therapists-in-training, teachers, school staff, and healthcare workers.
When: Monday, February 27, 2023 from 8:00AM to 5:00PM PST and Tuesday, February 28, 2023 from 8:00AM to 12:30PM PST. 
Where: Seattle Children's Sand Point Learning Center 
Address: 5801 Sand Point Way NE, Seattle, WA 98105
Registration Fees:
• Conference Admission: $150.00
• Student Conference Admission: $75.00
Scholarships are available upon request:
Safe Crossings Foundation strives to make professional development and continuing education credits accessible to all who provide grief support for children, teens and young adults in our region. We are offering our 2-day annual NW Conference on Childhood Grief for the price of $150 (unchanged since 2019). This price includes conference sessions, continuing education credits, and meals. For those attendees who are unable to afford the full price of the conference, a half-price student rate of $75 for the conference is offered. For additional scholarship information, please email: info@safecrossingsfoundation.org with Conference Scholarship Request in the subject line. Thank you!
ADA:  If you would like to request accommodation needs, please contact Zoe Ottemiller, Communications and Development Coordinator, at zoe@safecrossingsfoundation.org.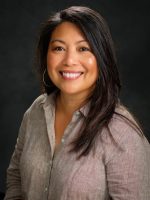 Alice Ryan, LICSW
Clinical Manager of the Journey Program, Seattle Children's Bereavement Program and Lecturer, University of Washington School of Social Work
Attachment Styles and their Impact on Grief and Bereavement in Youth
Alice Ryan, LICSW and Clinical Manager of the Journey Program, Seattle Children's Bereavement Program will discuss the interrelation of attachment style and the experience of grief and bereavement in youth. There are different attachment styles in youth, each contributing protective and risk factors in the adaptation of grief. Alice will share about ways to leverage the therapeutic benefits of each attachment style in the context of grief support for youth.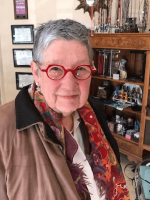 Nancy Dorrier, Writer, Mentor and Consultant
Co-Founder and Past President of Dorrier Underwood
Tapping the Well of Inner Wisdom
Grief counselors spend much of their time outwardly focused, creating a space where others feel safe sharing their pain. In this session, we introduce a writing practice that offers a powerful tool for processing grief. The practice uncovers untold stories and teaches a way of listening that gives participants the experience of being known and loved, exactly the way they are.
Continuing Education Credits Available
Skills Level:   Beginning, Intermediate, Advanced.  Participants are urged to review the session descriptions to determine appropriateness for professional and personal needs.
Non-Credit Events: CE credit is not offered for registration, board meetings, meal functions, social events, and breaks.
Completed CE Materials:  Please prepare your professional license information to include on CE application materials. CE packets will be completed online.
NOTE: To receive continuing education credit, applicants must complete all CE materials, sign in/out at designated locations, and submit an evaluation form for the sessions attended. 
NOTE: It is the responsibility of the attendee to determine if CE credit offered by The Institute for Continuing Education meets the regulations of their state licensing/certification board, including the Ethics Workshops scheduled.
NOTE: Ethics credit is not offered for any workshop session
• Provide education on best practices through the exchange of timely clinical information, programs, advances in research, and successful ideas for children's grief support programming
• Provide practical tools and skills to use when supporting grieving children
• Create a space for sharing, connecting, and learning from each other and diverse perspectives
• Promote networking and support among colleagues