Karen Schrantz provides leadership as the Executive Director of Safe Crossings Foundation. Drawing on expertise from professional experience in both the private and public sector as a mediator, facilitator, educator, and executive director, Karen unites vision, energy and enthusiasm to her pursuit of bringing partners together to advance Safe Crossings Foundation's mission. She received her BA in American Studies from California State University, Fullerton, her teaching degree from the University of Mary Hardin-Baylor in Texas, her Master of Public Administration degree from the Evans School of Public Affairs at the University of Washington, and a specialty certificate from the UW's Non-Profit Executive Leadership Institute.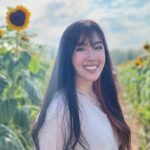 Marketing & Events Coordinator
Anne wears many hats at Safe Crossings Foundation with years of experience in event planning and operations, volunteer management, and communications. In her previous volunteer work at the Center of Philosophy for Children, she found a passion for empowering young people to trust in their own thoughts, and to ask and wonder about the big questions of life. As part of the Safe Crossings Foundation team, Anne hopes to utilize her many skills to ensure as many grieving children as possible have access to a safe space where they may process, explore, and understand their loss. Anne holds a BA in Philosophy from the University of Washington – Seattle, and Certified Nonprofit Professional credential from the Nonprofit Leadership Alliance.
Safe Crossings Foundation is looking for an innovative Development Director to join our leadership team. This role is responsible for creating, developing and implementing strategies and practices to support our broad-based strategic priorities through fundraising and building close, fruitful relationships with both current and potential donors. 
Please submit your resume and a cover letter to info@safecrossingsfoundation.org. Please note Development Director Application in the subject line. Applications will be accepted on a rolling basis. Your cover letter should express your specific interest in and qualifications for this role, as well as respond to these questions:
1. What gives you joy in the work you do? Why are you interested in this role with Safe Crossings Foundation?
2. Tell us about a time when you were particularly successful in developing a strong, ongoing relationship with a donor. What was it about you that made that outcome possible?
3. What are the most important metrics you use for measuring the success of your work? How do you measure these?
Megan Sutherland, Community Volunteer
President
Josephine Vestal, Retired Attorney, Williams Kastner
Secretary
Nicole Storck, Tax Partner, PwC
Treasurer
Wesley Burns, Principal, Transformational Advisory
Vice President
Lee Carswell, Senior Manager, West Monroe Partners
Annette Clark, Professor and Dean, Seattle University School of Law
Brett Earnest, Vice President, Clark Construction
Vice President
Thomas Hall, Retired CEO, People's Injury Network NW
Shawn Hintz, Senior Vice President, UBS
Nathan Hoerschelmann, Attorney, Hoerschelmann Dietz PLLC
Heidi Howard, Director, Equinteractions
Monika Batra Kashyap, Visiting Clinical Professor of Law, Seattle University
Michael Lightfoot, Global Payment Ops PM, Amazon
Jessica Abramson Lott, Principal, Curiosity Works
Nathan Musgrove, VP, Commercial Banker at California Bank & Trust
Avi Negrin, Cloud Product Marketing, Google
Colleen Robertson, Director Digital Marketing, HeadLight
Debra Rubin Levin, Community Volunteer
Mike Turian, Product Architect, Wizards of the Coast
UW Board Fellows (non-Voting)
Diana Pugach, UW Foster School of Business
Benjamin Baitcher, UW Foster School of Business
Diane Aboulafia, CEO, Great Work Strategic Communications
Teresa Bigelow, Community Volunteer – Safe Crossings Foundation Founder
Donna Haggarty-Robbins, Owner, You're My Heroine
Bill Leedom, Community Volunteer
Flip Morse, Community Volunteer