managing grief as a young adult
As the year ends, we want to share a story about the lasting impact you are having on the lives of children and families in our community.
"I'm the oldest, so after my mom died, I did the laundry and shuttled the younger kids to their sports. My dad had a long commute, so it fell on me to keep things going at home." When Kevin was 16, his mom, Kathryn, died after battling pancreatic cancer for three years. "She was a fighter for sure. She kept the family going, a lot of family trips—even one to Hawaii. She wanted us to experience as much of life as possible."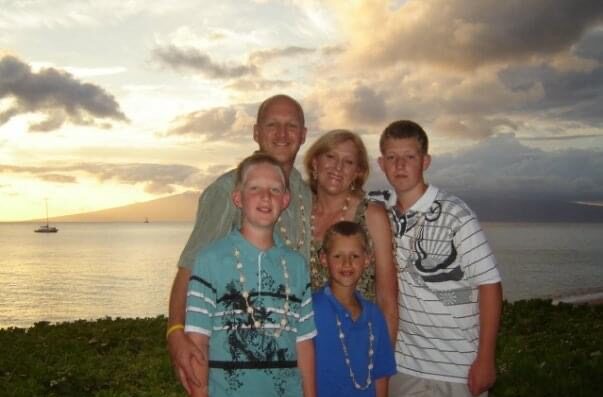 kevin and his family in hawaii
After Kathryn died, Kevin and his two younger brothers heard about Camp Erin, a free weekend grief camp for kids ages 5-17 that Safe Crossings Foundation helps fund. The younger ones went the first year, but Kevin held back. "I wasn't ready to talk about stuff, and plus, I had a girlfriend. No time for grief." But when he was 17, he decided to go to camp. "I still have the mask I painted with one color showing how I felt on the inside, and another with how I felt on the outside." He made some good connections with other teenagers, but the next couple of years were really tough as he made his way through college. His godmother checked in with him every week, but he missed his mom.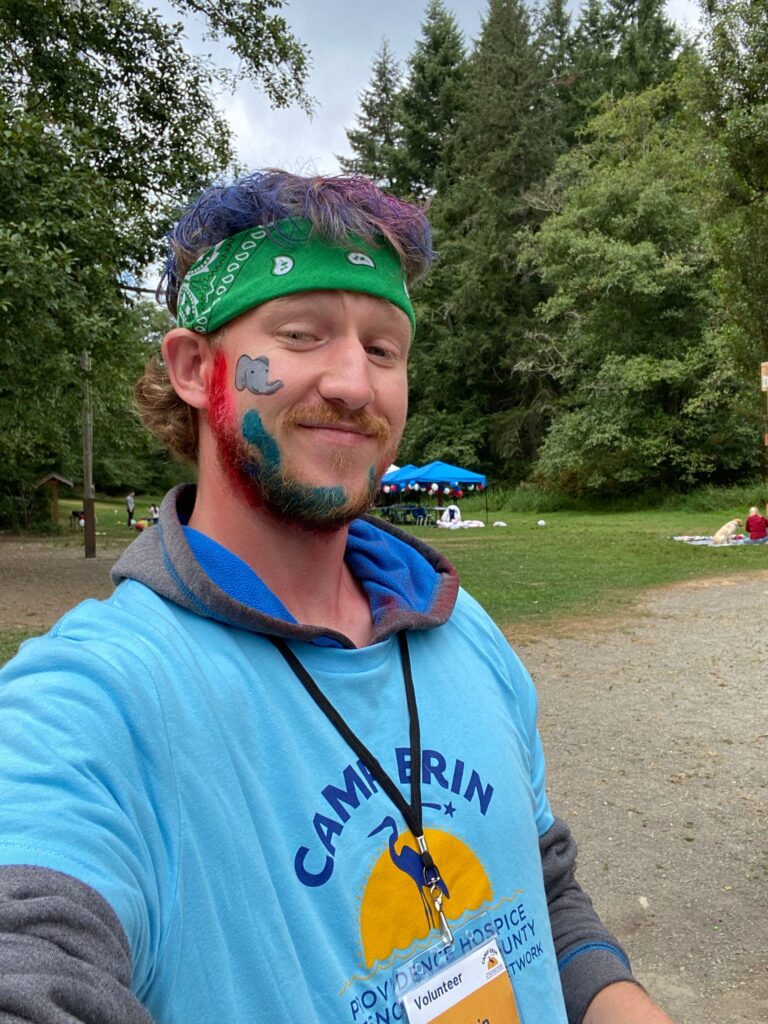 Half of the children who lose a parent are between the ages of 15 and 19—a time when most teenagers are struggling to manage the stress of peer pressure and adult development, let alone managing grief.
The counselors Kevin met at Camp Erin stayed in touch and provided the support he needed to continue his healing. He now volunteers as a Big Buddy at camp, and he hopes he has an impact on the campers. "These kids are so lively, bouncing off the wall. But it's heartbreaking at the same time—they don't know what's ahead of them."
As a young adult, Kevin knows that grief doesn't stop. He has lost other family members and friends, most recently in June. "Grief is about finding other people to go through this with. To know you're going to be ok, and to ask for help. It's out there." He has also found solace in travel, returning to places he visited with his mom, dad, and brothers. Recently he was in Hawaii on his mom's birthday. "At sunset, I spread some of her ashes. It was a good release for me."
Kevin and his brothers are three of the thousands of children and young adults in our region who are served each year by programs funded by Safe Crossings Foundation. Unfortunately, the COVID-19 pandemic has added to the number of children who are having to work through the trauma of having lost a loved one, so the need now is greater than ever.
For over 30 years, Safe Crossings Foundation has helped grieving children—their need is our call to action. Because of your committed and generous support, we are meeting this need head on and redoubling our commitment to ensure that all grieving children receive the emotional support they need to heal and thrive after the loss of a loved one—free of charge.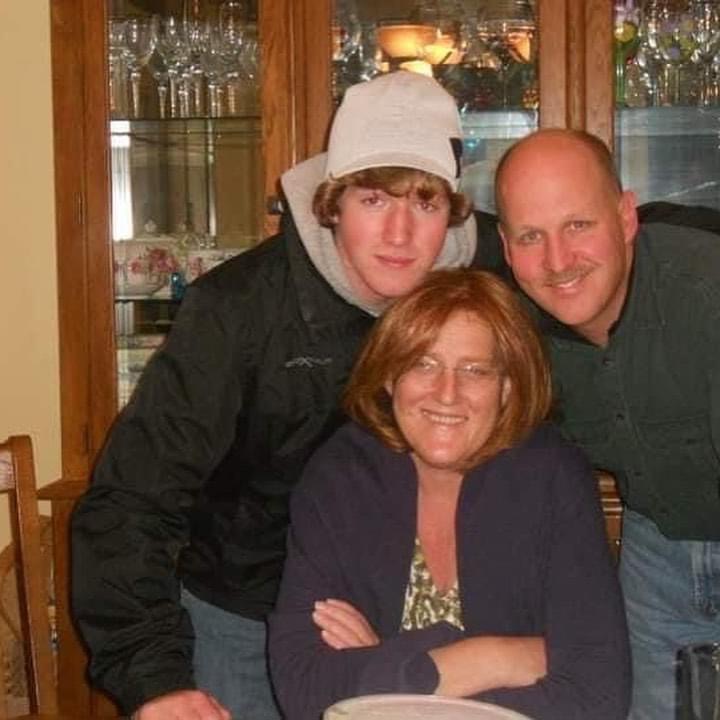 kevin with his mom and dad
Youth of all ages need grief support. In 2021, with individuals like Kevin in mind, we established the Youth Advisory Council, for high-school students, and the Young Professionals Advisory Council for young adults ages 19-25. These peer organizations connect teenagers and young adults with others who are grieving the loss of a parent, sibling, or other loved one. Our goal is to reach as many grieving children as possible, especially those who would not otherwise find support in our communities. Your gift is vital to making sure these programs are free and accessible to everyone who needs them.
Every child, teenager, and young adult copes in different ways, and the broad array of programs funded by Safe Crossings Foundation is essential to helping these children heal and thrive. Our vision is that no kid will grieve alone, and we ask for your support in making that vision a reality. Please make a donation to help grieving children today.
With warm gratitude,
Karen Schrantz
Executive Director, Safe Crossings Foundation
P.S. One in eight youth lose a parent or sibling before the age of 25. Holidays can be especially hard for young adults like Kevin. Safe Crossings Foundation strives to make the holidays a little easier by funding a variety of programs that help at this time of year. Please join us by making your donation today.
If you prefer to give via check, please mail it to:
Safe Crossings Foundation
4210 Southwest Oregon St, Suite H
Seattle, WA 98116